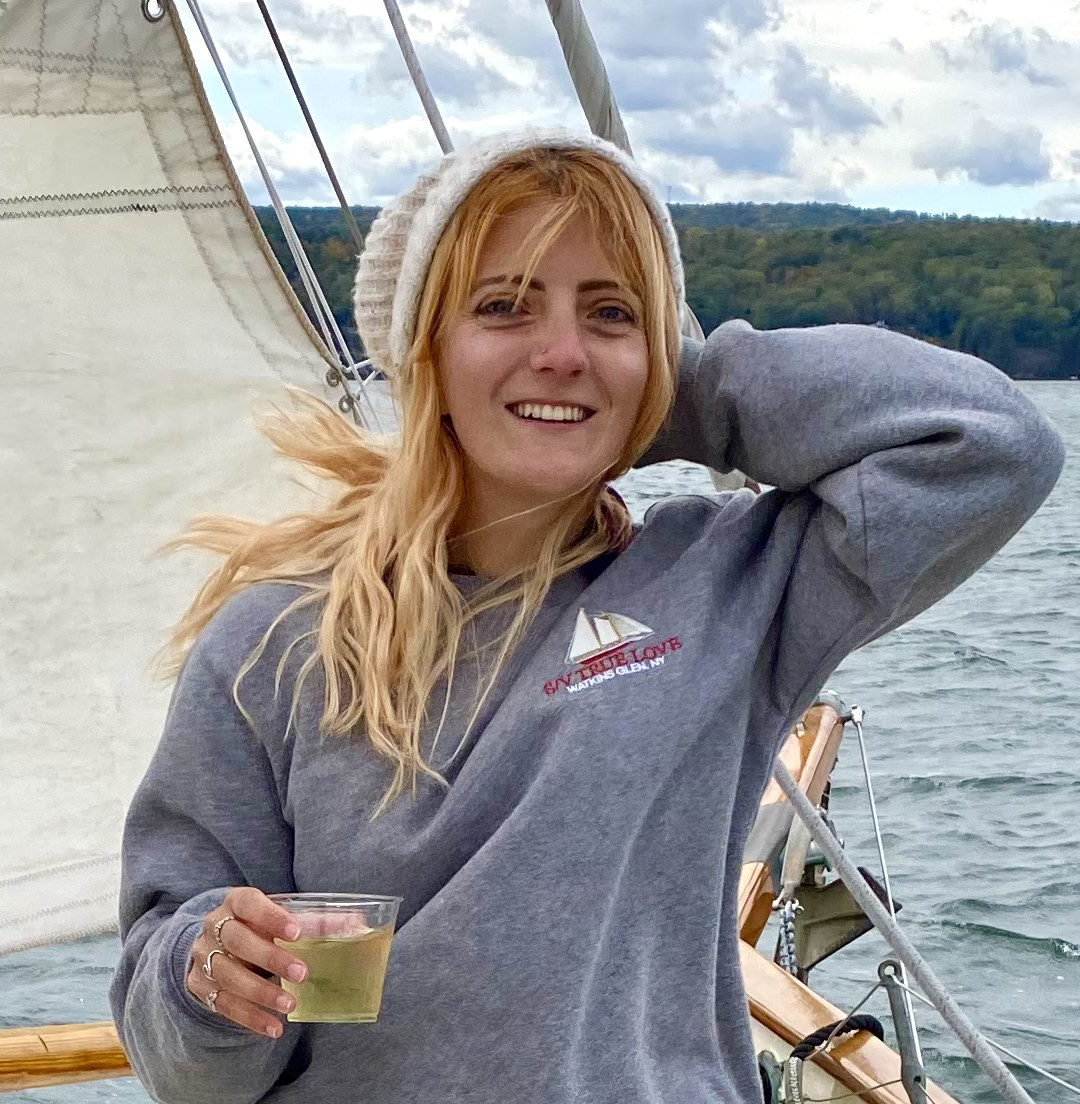 Email: This email address is being protected from spambots. You need JavaScript enabled to view it.
Katie is a life-long sailor with most of her experience being aboard a 1965 Alberg 35 sloop, Tomfoolery, with her dad, Tom, on Seneca Lake. Formerly, Katie worked for the Girl Scouts teaching young women and their families how to sail aboard Sunfish on Cayuga Lake. She is also a crew member aboard True Love, a 67-foot schooner offering tourist charters out of the Seneca Harbor in Watkins Glen, NY. Her cruising experience includes extended trips through the NYS Canal System, to Lake Ontario, and most recently to the Hudson River, Long Island Sound, and southern New England.
Katie has been a member of America's Boating Club and the Finger Lakes Yacht Club as long as she can remember. In the past, she has assisted with on-the-water sailing activities for youth as well as teaching America's Boating Course to youth members. As of 2022, she has taken up a more formal role as one of the Assistant Education Officers for the Finger Lakes Chapter.
Outside of sailing, Katie is an artist and a recent 2021 graduate from Alfred University.